Project for Slum Dwellers
In association with aroh foundation
The earlier scenario
Innumerable families residing in the slum areas of Meghalaya lacked toilet facilities. Because of this, their hygiene suered and they were susceptible to major waterborne diseases like diarrhea, cholera, etc.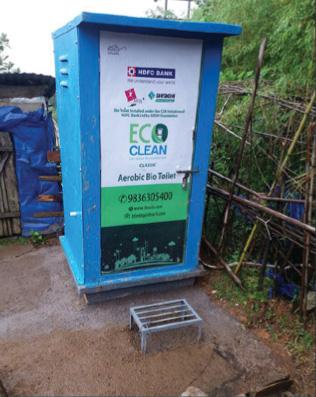 Our installations
In 2017, Shrachi took on the challenge to provide adequate sanitation to the underprivileged families who did not have proper toilets. Shrachi installed a large number of Eco Clean Bio Toilets to uplift the lives of people residing there.
Training
After the successful installation of each of these Bio Toilets, Shrachi imparted training to the families on proper hand-washing and toilet use techniques.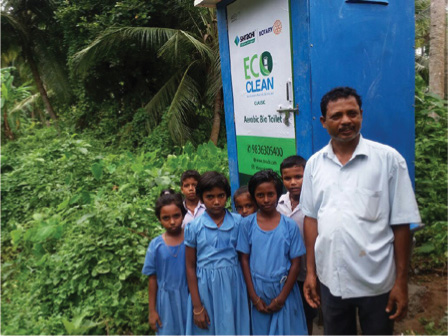 We are immensely grateful to Shrachi for being so considerate. We have beneted immensely as we don't need to defecate in the open anymore
The current scenario
People staying in the slum area of Meghalya now have better sanitation and hygiene conditions. Their diculties have now been taken care of, to a large extent.