Project for School Children
In association with unicef & rotary international
The earlier scenario
Previously the sanitation scenario in schools of this district was not very conducive to learning, particularly for the girl students. There were no proper toilets in most of these schools, and often students had to defecate in the open. As a result student drop out rates in the area were very high.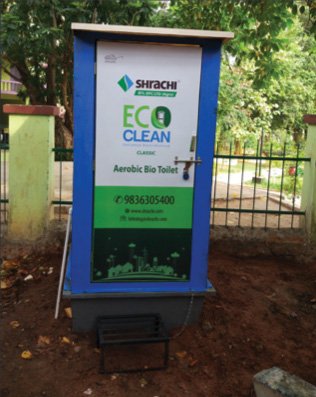 Our installations
Shrachi installed Eco Clean Bio Toilets across the district schools of Odisha during October 2017.
Training
After the successful installation of the Bio Toilets, the students, teachers and supporting faculty were trained on the best practices in toilet and menstrualhygiene.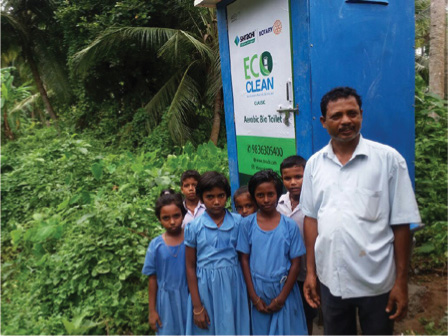 This is a futuristic step. We can't thank Shrachi enough for this amazing initiative. This is especially useful for the girl students. We expect the dropout rate will lessen to a considerable extent in the coming days.
The current scenario
The students are now happy and attend school with condence. The newly installed toilets and sanitation facilities have reduced the absenteeism and dropout rates considerably.